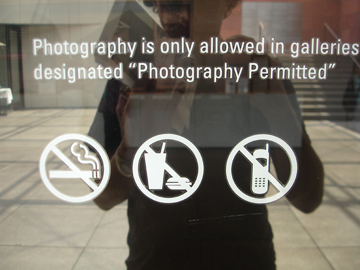 "Ik mocht niet overal fotograferen helaas, vooral bij het Hammer Museum was dat erg jammer."
Het grote Simon Schrikker LA fotoreport.
Stainless steel 1000 pounds of steel wire and airplane parts, 2001
Nancy Rubins @ MOCA
Überorgan Tim Hawkinson Getty Museum
Stephan Balkenhol @ MOCA grand avenue
De Stephan Balkenhol fanclub
Stephan Balkenhol @ Pershing Square Subway Station
Ook in LA doen ze JK-dag
Preventieve controle Hollywood Blvd
Norman Paul Fleming, 2006
Robert Wilson @ ACE gallery
William Pope L., 2005
Dita Von Teese, 2006
Johnny Depp, 2006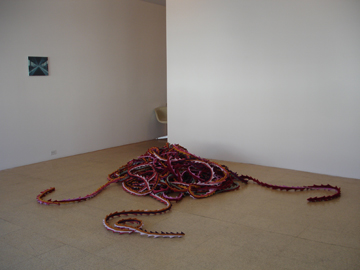 Neal Rock @ Kontainer Gallery
Oude meesters @ LA County Museum
"Schitterend! Wat heeft die Post een voorouders!"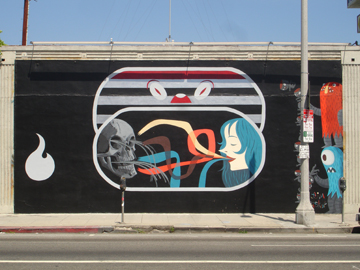 Straight from the donut shop
David Hockney @ LA County Museum
en Hammer Museum waar het slecht fotograferen is.
Clare Woods @ Karyn Lovegrove Gallery
diet coke @ roberts and tilton gallery
Wat hebben die Amerikanen toch met betonmolenman?
Binnenkort in Nederland