1943 Nitsche began art directing Home & Food during this issue.
This is the opening page for an article entitled "The Girls They Left Behind" (Link)
Design portfolio op Flickr.
Met vooral heel veel inspiratieve platenhoezen:
Decca DL 9599 (Link)
Decca Box Set DX-122 (Link)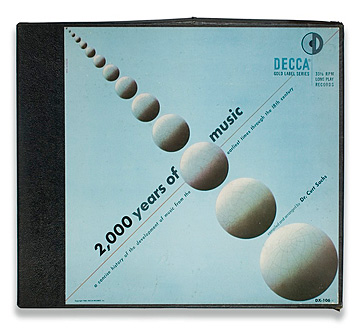 Decca Box Set DX-106 (Link)
7 Centuries of Sacred Music (DX 120)
Decca Records, 1952 (Link)
Vormvegers van Nu kunnen hun hart openhalen.