Trendbeheer presenteert @ SecondROOM / MOORdnoceS: solo Henny Overbeek
Een solo van Henny Overbeek.
Alleen te zien t/m hedenavond 18:45.
Trendbeheer.com/tag/…-secondroom-moordnoces
Opbouw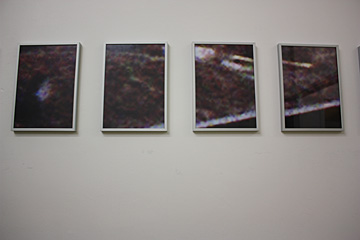 Berichten in Trendbeheer kort en ingezonden verslagen van gelegenheidscorrespondenten.
Related Articles
Trendbeheer presenteert tijdens Art Amsterdam de verkoopshow For The Love of Money. Tijdens een vijf dagen durende tentoonstellingperformance worden alle rode verkoopstickers op de beurs vastgelegd en gedupliceerd.
Supervet en geweldig: show of the century. Met echt de beste kunstenaars <knip> kunst is geen wedstrijd. Ik ben onverbloemd enthousiast over dit geweldige zevental, de fijne werken, de fantastische plek: gaat dat zien. Alles [Meer…]
Sebastiaan Schlicher kleit met Amerikan Teenager zijn eigen meer dan moddervette totaalspektakel in elkaar. Gisteravond Sushifest en Amerikan Teenager op toplokatie Kunst & Complex in Rotterdamse stadje R. Vandaag de laatste dag onder Station Bergweg, [Meer…]
Be the first to comment