Vanavond (vrijdag 4 juni) in De Zwarte Ruyter vanaf 20:00 een performance door Johan Thom plus foto- en videowerk door Hans Wilschut.
De tentoonstelling loopt nog t/m 18 juni a.s.
(een bericht van Tijs Bakker)
Vooraf nog koene rede onder het genot van een Lucky Strike.
Want wie in plaats van de timmerman de bijl zwaait, heeft niet veel kans er zonder kleerscheuren af te komen.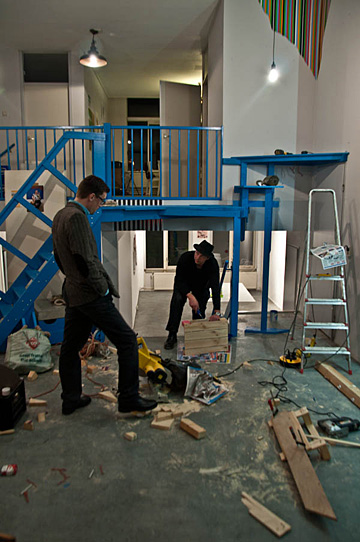 Gelukkig was daar het niets ontziende oog van Jan de Bruin.
Tevens Crash-Test-Dummie 1 ( Hier met kunstenaar Johan Thom op de voorgrond).
Crash-Test-Dummie 2, Judith Vogt (en tevens het einde van de laatste restanten James Jankowiak).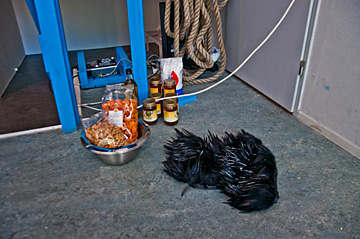 Enige ingrediënten voor een spetterende performance: Bloem, Honing, Kraai, Nootjes, olie en zilveren deegschalen. (Die Bybel, het boek der veranderingen & der Koran)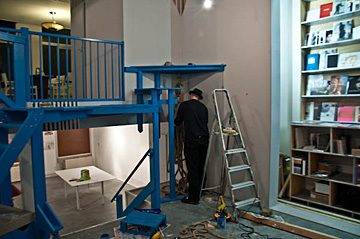 Nog een laatste hand aan dat wat plots zo vanzelfsprekend daar lijkt te zijn.
En zie, een installatie.
'Size does matter' door Hans Wilschut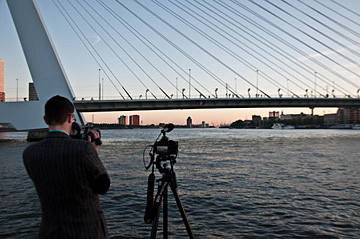 Een instant video (performance) werk.
And hope to see y'all tonight!