Brandnagelnieuw inititatief opent (tijdelijk) haar deuren.
"Since the Fall, October '08, an uncomfortable gap exists in Amsterdam, missing a, or actually, the Contemporary Art Museum. […] What lies waiting is only an ever more critical responsibility. Until the Stedelijk returns."
extemporetemporarycontemporaryartmuseumamsterdam.com
(Foto's Marcha van den Hurk)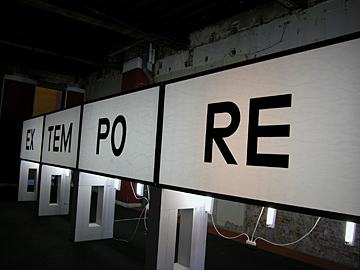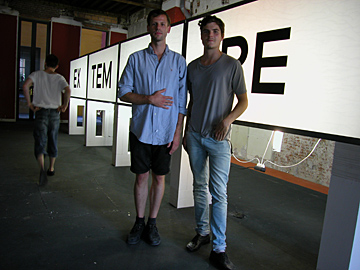 Etcama oprichters Nicolas Borel en Tore Wallert presenteren deze openingsexpo eigen werk.
Singel 136. Amsterdam.
Of er ook openingstijden is onduidelijk. De website geeft daarover (nog) geen informatie.