Marc Bijl @ Upstream Gallery
Gisteren geopend en nog te zien t/m 23 oktober a.s.
UpstreamGallery.nl/11-september-23-october/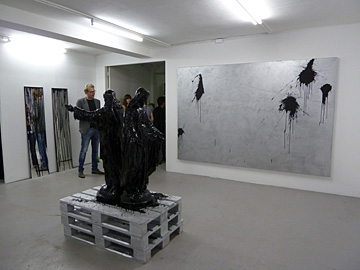 Nou, nog één keertje dan.
5 Comments
Mooie Kaaba! jammer alleen dattie zo tegen de muur aanstaat, middenin een white cube moetie!

no one fucked your show up this time—
must be the economy.