Art Rotterdam, het jaar na de crisis – de wederopbouw in de kunst en zo.
Wij zijn er in ieder geval helemaal klaar voor!
Hier een korte greep uit een snelle wandeling door het speelveld:
RAM met Hulya Yilmaz: Movement!
Stella Lohhaus, Antwerpen. Voor een laatste keer ;(
Het Zingerpresents labyrint, Booth 20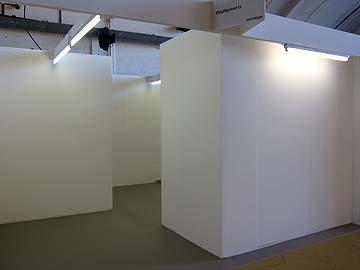 Ron Mandos, pretty in pink
Upstream pakt groots uit in mega stand!
De Player: BigMag!
Navid Nuur bouwt grote meedoe Navid Nuur (oproep aan allen: neem oude magazines mee!)
Een door huisdier opgezette Katinka Simonse bij de immer spraakmakende galerie Torch!
Ook Juliette Jongma, in vliegende vaart maar ruim op tijd!
and many many more, with many many more, by many many more!
Het wordt een mooie beurs dit jaar!
Woensdag, vanaf 17:00 voor speciale mensen, en vanaf 19:00 voor gewone stervelingen.
(by invitation only) Daarna van 10 t/m 13 feb.van 12:00.
Goede groet en wieweet tot dan, van uw gelegenheidscorrespondent