Het was Punk-nostalgie in de Cult Club afgelopen weekend in Amsterdam!
decultclub.nl/content/2011/09/Cult-Club-PUNK-30-september
ArtKitchen Gallery en Galerie A hadden weer een nieuw evenement – geheel in stijl – gerealiseerd. De keuken was in actie…
…de spuitbussen stonden klaar…
…de herrie-apparatuur was aangesloten…
…de machines van The Botfactory stonden te pronken…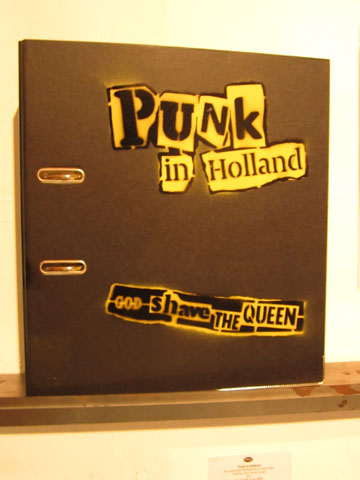 …en het boek was klaar.
Op de tentoonstelling was oud stencilwerk te zien…
van galerie Anus met Amarillo en Gretchen S.
Nu beter bekend als Hugo Kaagman…
en Diana Ozon.
De posters hingen…
De (koe)krantjes lagen…
De koningin was er klaar voor…
De T-shirts gereed…
en de kapster druk bezig.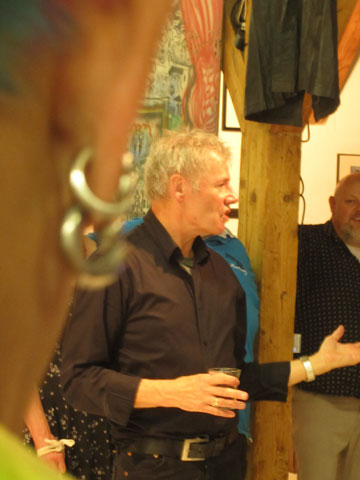 Het feest werd afgetrapt door Ruhé, zoals gebruikelijk met een gloedvol betoog.
Leonor Jonker sprak over het boek…
…en Marja Bosma deelde mee dat het Centraal Museum in maart 2012 een tentoonstelling zal wijden aan punk: God Save the Queen.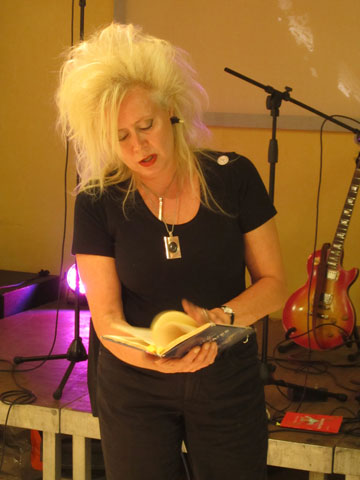 Toen kwam de kunst aan bod: Diana Ozon droeg bevlogen voor…
De Helmettes zweepten op…
The Botfactory vertoonde haar magische kunsten…
…en iedereen liet het zich smaken.