De Europese Biënnale voor Hedendaagse Kunst Manifesta landt in Genk, in prachtig industrieel erfgoed, de voormalige mijnen van de Waterschei.
De eerste dertig foto's, de locatie:
Ultralunch met verse Duvel, Liefmans en koude en warme nas. Sinds vrijdagavond 1 juni open voor publiek en een trekker van formaat.
Waar nooit de kompels schaften.
Vakliteratuur in de museumwinkel.
De entree
First floor. De historische verdieping. Met documentaires, artefacten uit die tijd van toen, het Mijnmuseum en de mooiste amateurkunst.
Incluis ha leuk.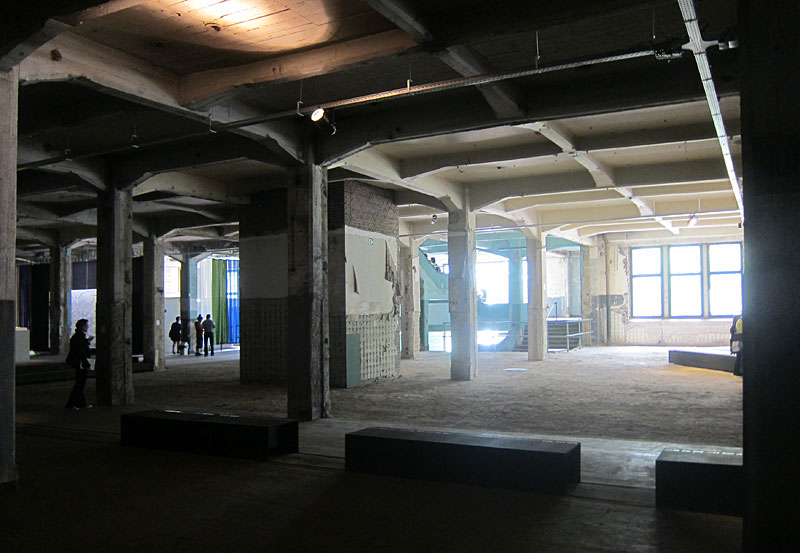 De mijnmuseumkroeg.
Trap naar de tweede verdiep.
Op de tweede verdiep de toppers van toen. Long, Broodthaers: iedereen die ooit een werk met steenkool maakte of esthetisch aanschurkt tegen de thematiek. Boltanski, Duchamp(!). Kounellis: nee die dan weer niet. Gemiste kans.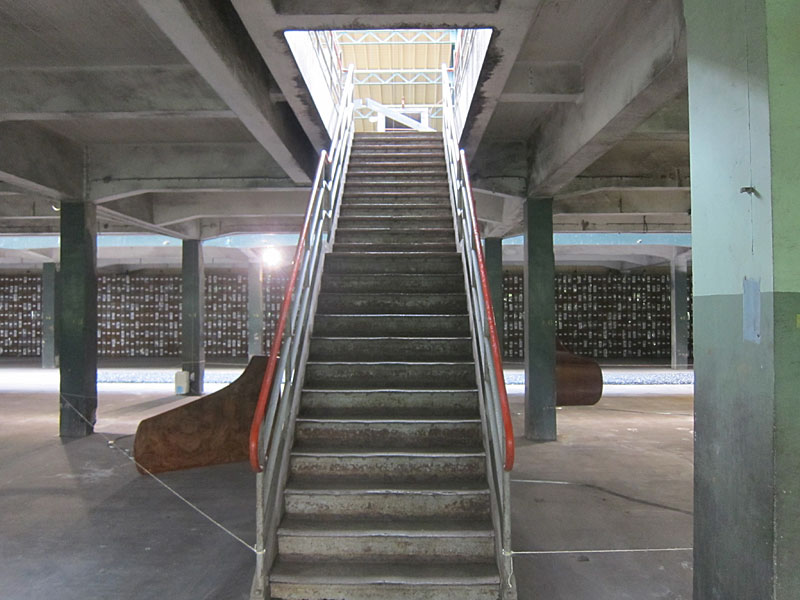 En dan gaat het op de derde/bovenverdiep los met hedendaags werk.
Oeps, tandenpropere curator on the run?
Buiten:
Zeer geslaagde huisstijl Thonik ook upfront
Ik ben erg enthousiast waar de meningen verschillen. Sommigen vinden het schools, voor de hand liggend en haast illustratief, waar anderen roemen dat het leeuwendeel van het werk overeind blijft in deze imposante erfgoedbouw. Alleen al de architectuur is de reis naar Genk meer dan de moeite waard. Kunst & Complex maar dan groots.
Komende week hier deel twee, de kunst.