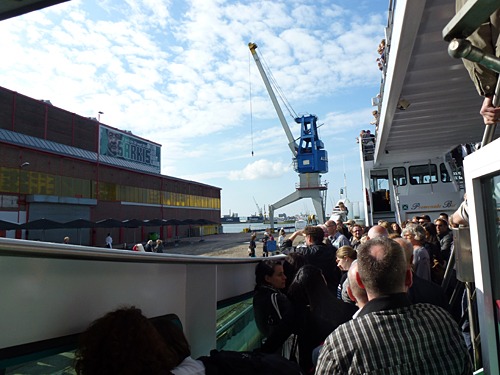 Bijzonder aangename verrassing in de Onderzeebootloods (de Lord of the Rings deden het ergste vrezen). Sarkis mag dit jaar de gigantische ruimte vullen en hij is eigenlijk de eerste die met een paar ingrepen op een vanzelfsprekende wijze de hele loods naar zijn hand weet te zetten.
Een van de hoogtepunten van het jaar.
T/m 30 september.
Meteen een beuker bij binnenkomst, lampenkap met donsveertjes en fietsenrek.
Daar vraagt hij wel iets voor terug.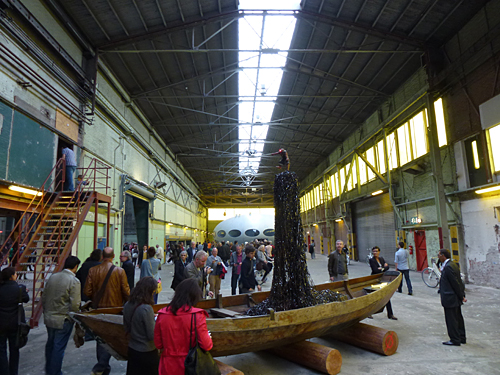 Een waanzinnig carillon dat doet denken aan de finale van de Droomvlucht in de Efteling.
John Cage in uitvoering.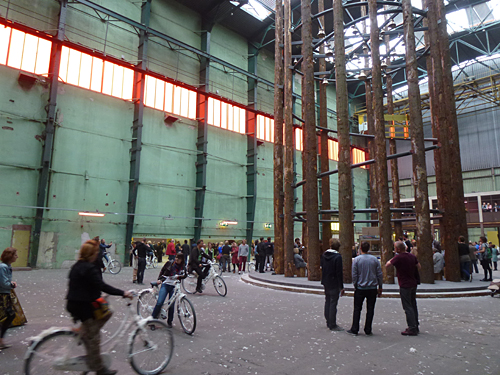 Ook de Futuro is van de partij, deze keer als filmzaal op lokatie.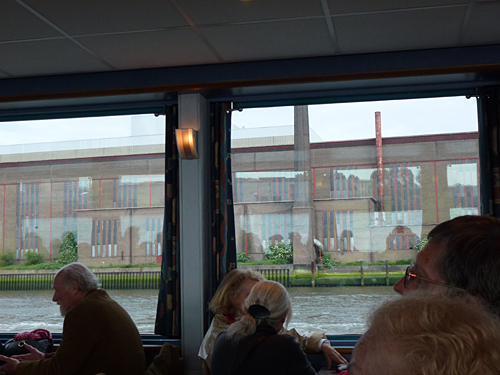 Volgend jaar nòg grooster bij de overburen?
T/m 30 september.