Nimbus, 2012.
Hèt Nederlandse kunstwerk dat dit jaar viral ging (Time Magazine zette het op plaats 1 van het Best Inventions of 2012 nummer). Gisteren kwam Berndnaut Smilde speciaal naar Den Haag Zuid voor een wolk op lokatie ter gelegenheid van zijn solo bij Platform57.
T/m 22 januari a.s.
Platform57.nl/2012/11/27/berndnaut-smilde-vanaf-16-december/
Nog nooit was een opening bij Platform57 zo druk.
Platform initiator Johan Nieuwenhuize regelt de techniek.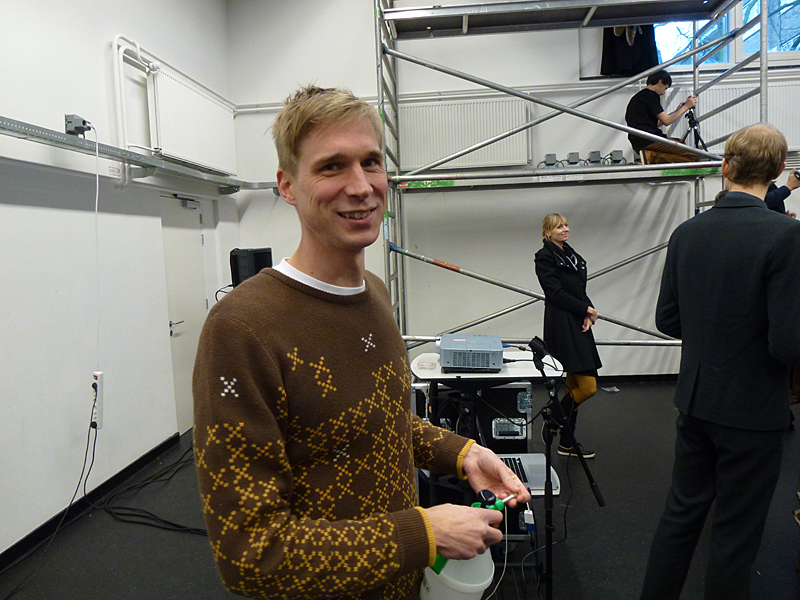 Berndnaut Smilde doet iets met de waterdruk.
Speciaal voor de gelegenheid een editie in een oplage van 30, op het moment van schrijven zijn er al 19 verkocht dus opschieten. Voor € 175 bestelt u 'm in de Platform57 shop.
Nieuwenhuize heet welkom.
Smilde doet iets met de lucht.
Spannend!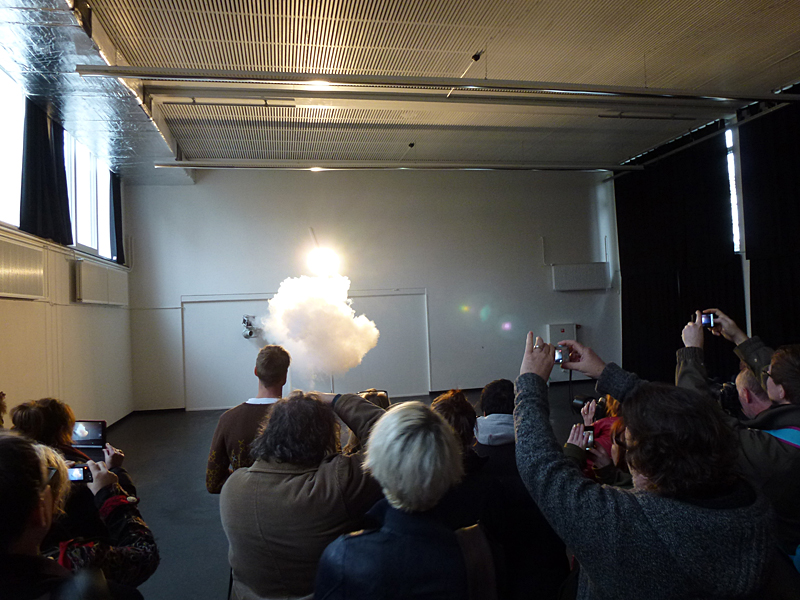 Nog nooit hoorde uw correspondent zoveel klikkende camera's tijdens een openingsperformance.
Een seconde of vijf blijft de wolk hangen, werkelijk een prachtig gezicht, en dan is het weer voorbij. Was u er niet dan heeft u zeker iets gemist.
U heeft nog anderhalve maand om Smildes nieuwste Cumulus te zien.
En tot slot kwam de BBC Smilde nog de hemd van het lijf vragen.
T/m 22 januari a.s.
Platform57.nl/2012/11/27/berndnaut-smilde-vanaf-16-december/