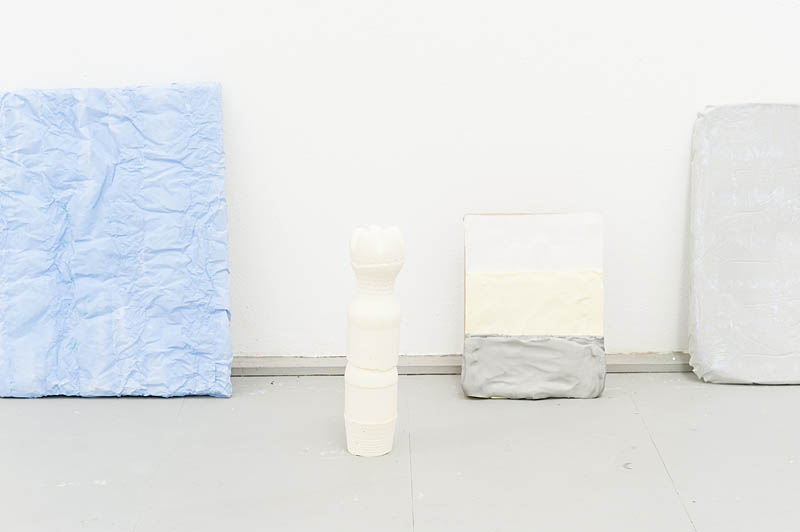 Juliaan Andeweg cureert Bonno van Doorn en Ralph de Jongh en laat doormiddel van een 'fundamentele overdracht" de Nieuwe Vide een stuk leger dan zijn voorgangers.
(Een bericht van Juliaan Andeweg, foto's Maarten Noordijk)
The Fake, the Fiction and the Common kwam hier al eerder voorbij met Bonno van Doorn zijn: Plenty of Sand in the Vaseline. Op 20 Juli opende de inmiddels laatste akte van The Fake, the Fiction and the Common; OUTTA THE OFFICE, INTO THE FOREST, OUTTA THE FOREST INTO THIS! Futuristische Nike schoenen, een I-MAX bril, een uitgebrand vuur hedendaagse schilderkunst. Nog te zien t/m 10 augustus in Haarlem bij de Nieuwe Vide.
Nog tot 10 augustus.
nieuwevide.nl/content_new/tentoonstelling_overzicht.php?id_t=213