Vaast Colson – de kunstenaar met de mooiste naam, ever – zette donderdagavond 14 mei de toon met een vrijmoedig, inspirerend en aangenaam introducerend tweegesprek. Niet de installatie stond centraal, maar de manier waarop Vaast als professioneel amateur breeduit door de kunsten meandert. Zijn intuitieve directe dwarse manier van werken is een verademing.
1646.nl/projects/very-good-good-not-so-good-bad
Hier in 1646 de installatie Very Good / Good / Not So Good / Bad.
Heel in het kort: dagelijks mailt Vaast een bestand op dat wordt uitgeprint. Een kogel rolt door een buizenstelsel en komt terecht bij een van de tapijten smilies. Toeval bepaalt de kwaliteit van het werk: Very Good, Good, Not So Good of Bad.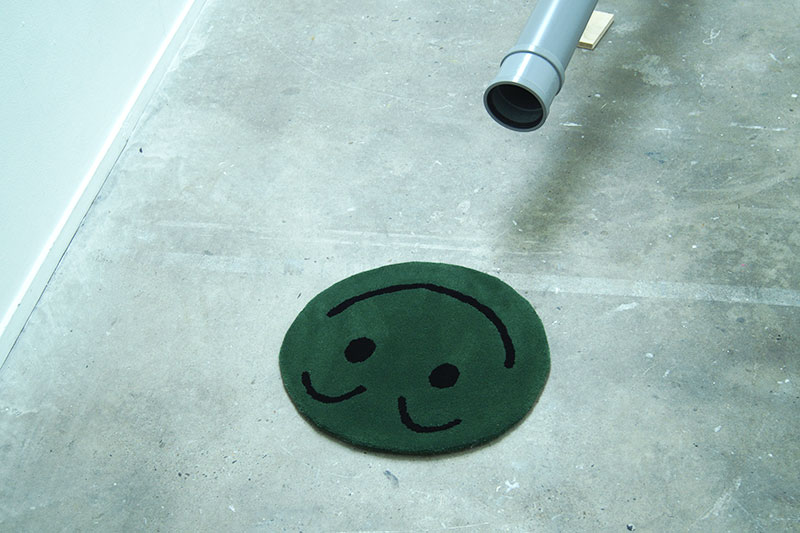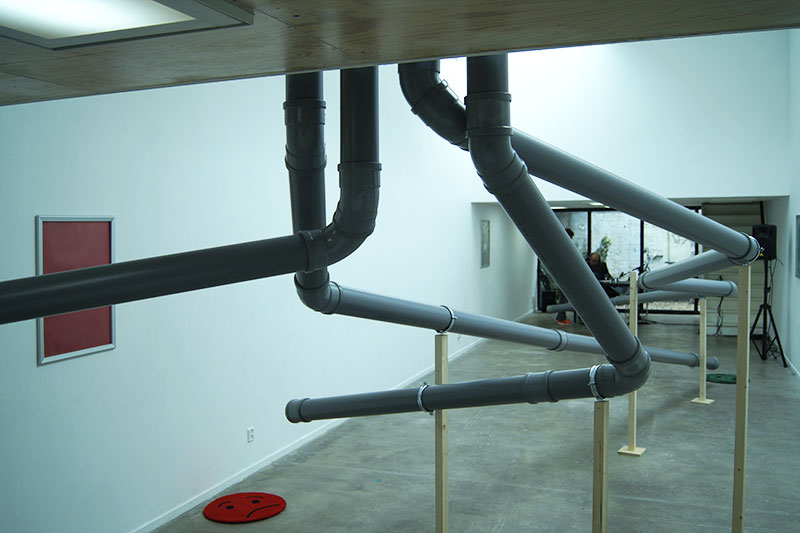 Vaast in gesprek met 1646's Clara Pallí Monguilod.
Let's roll the ball!
Bad dus.
Wat wel kan kloppen.
Interessante installatie on the move met dagelijks verse prent nog tot 14 juni bij 1646.