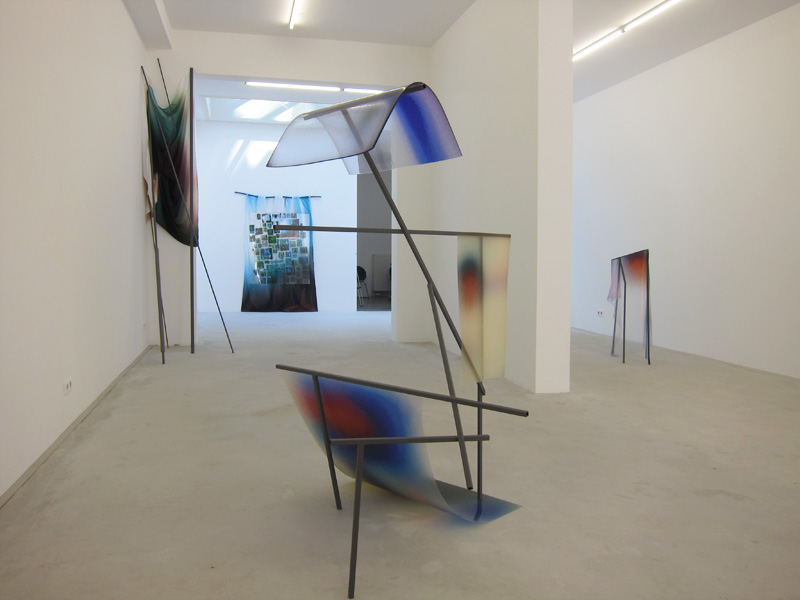 How to do things with Instagram. In de fijne traditie van in de weer met andermans foto's gaat Anouk Kruithof helemaal los in een expo wild van ideeën. Straf uitgangspunt, losse pols, werkdrift. Die fijne combinatie is denk ik wat ik het meest in haar waardeer. Laat alleen dat er opnieuw een prachtige serie werken is ontstaan.
boetzelaernispen.com/anouk-kruithof-3
Vooral de sculpturale neutrals zijn fantastisch.
"Neutrals is a set of 7 sculptures out of metal and prints on different kinds of plastics, such as PVC, vinyl and latex. The images on the prints are taken from screenshots of the TSA's Instagram feed showing neatly displayed groups of confiscated items, mainly weapons. For documentation, the identity cards of the contraband owners were part of the display, but for privacy reasons they were always blurred up to a point where even the gender or race of the person were no longer discernible. Kruithof took out just those blurred ID cards and printed them on the different plastics."
Ik ga het niet allemaal uitleggen, u moet het vooral zelf zien. En de gratis bijsluiter de #EVIDENCE koerant komt daarnaast handig van pas.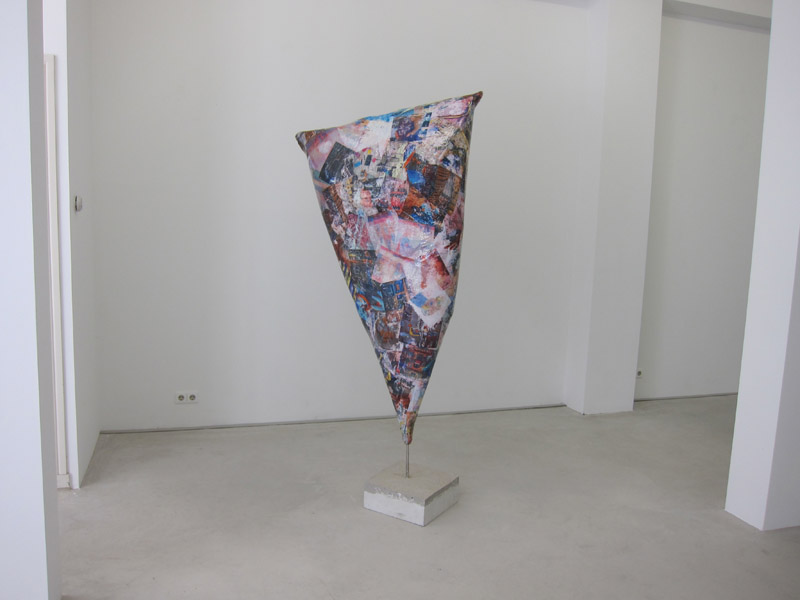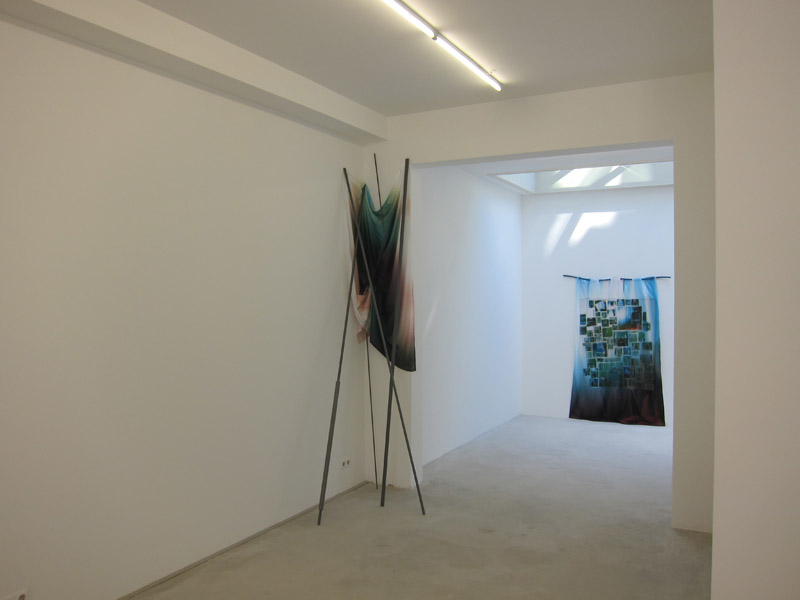 Heel fraai 'douchegordijn' biedt alle associatievrijheid.
Met fijne details. Prodent-smile meets burkababe in vaal groen.
"In the work Green is more than just a color, Kruithof takes on rather innocent promotional material posted by the corporation Waste Management Inc. , consisting of amateurish photos of employees posing in front of a green curtain with a chalkboard in their hands, on which they wrote a sentence displaying ideas for the future brought forward by concerns over the environment"
Hoe heerlijk is het wel niet als je bij een nieuwe show verrast wordt door gans ander werk – van dezelfde hand. Een oeuvre waar ongekend weinig herhalingsdrift in zit. Op de werkwijze en het vuur na dan wellicht.
Dat niet alles daarbij goed gaat is niet erg. Waarschijnlijk is ze alweer zes stappen voorwaarts. Gaat dat zien – en mis haar presentatie op Unseen niet. Topserie daar.