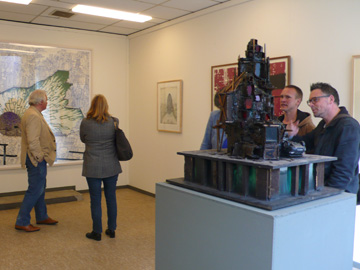 Rob Voerman.
Zaterdag 11 mei opende The Glorious Rise and Fall …(and so on) van Kw14 in het voormalige Groot Ziekengasthuis in Den Bosch. De ruimtes van voorheen de kraamafdeling en intensive care zijn verbouwd tot haast white-cube-achtige ruimtes waarin per kamer één kunstenaar zijn werk toont.
Curator en tevens eveneens exposant is Marjan Teeuwen, die met deze expositie gelijk ook het 20-jarig bestaan van Kw14 viert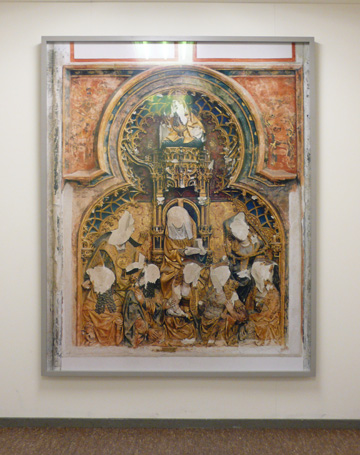 Deze keer heeft zij als onderwerp 'verwoesting en opbouw' genomen. Zo toont Gert Jan Kocken foto's van verwoesting door de beeldenstorm.
En deze foto van een Mariabeeldje
Ik ben present met een selectie van herdenkingsmonumenten uit de serie Requiem of Heroism.
De expositie leest verder als een who is who. Zo is er werk van Marc Bijl,
Een interactieve digitale verwoeste ruimte van Jasper de Beijer.
Een video van Yael Bartana,
een enorme installatie van Folkert de Jong,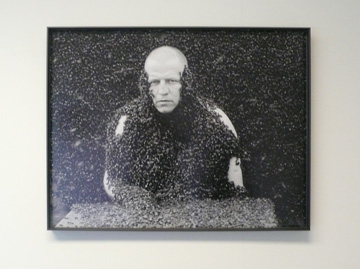 een installatie van Gijs Assman
Lotte Geeven toont een video met ronddraaiende auto
Persijn Broersen & Margit Lukács tonen een video met digitale lelie.
Kort: er is veel, heel veel. En als dat niet genoeg is, dan is er nog de dikke catalogus waarin nog meer werken van alle kunstenaars staan en meerdere essays van oa. Maria Barnas, Rinke Nijburg ea.
De expositie is nog te zien t/m 16 juni, vrijdag tot en met zondag 13.00 – 17.00 uur.