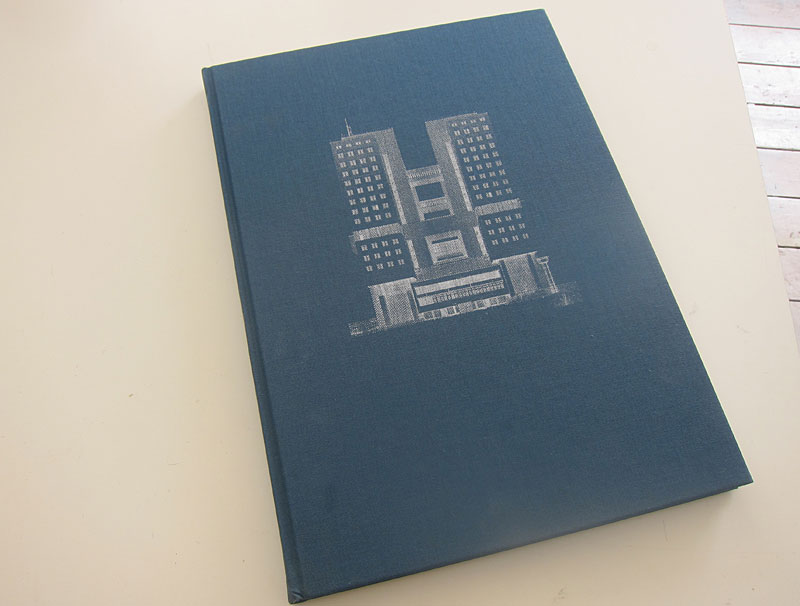 Ik heb de mooie uitgave Border Theories van Elian Somers al een tijdje op de plank liggen, maar nog niet hier vermeld. Voor wie het werk van Elian Somers kent – de prachtige foto's van de serie Border Theories nu verzorgd gebundeld incluis context en tekst.
Gezellig is anders: desolate en verknipte grenssteden, pak hem beet elke vijftig jaar van eigenaar verwisseld en van verse geschiedenis voorzien. Halfbouw en veel opkomend groen; het zijn niet bepaald succesverhalen. Birobidzhan, Kaliningrad en Yuzhno-Sakhalinsk abstract documentair geportretteerd
Een deel was te zien op de tentoonstelling in Stedelijk Bureau Amsterdam begin dit jaar. Los zijn het (vaak) wonderschone fotos maar zo gebundeld en voorzien van achtergrondinformatie wordt het volgens mij alleen maar sterker.
En kijk eens wat ik bij Van Gennep trof (reden temeer en de trigger om Border Theories eindelijk eens hier te plaatsen)
Ook mijn tip: voor slechts 35 euro van u. Woont u in Rotterdam, hol naar Boekhandel VH Van Gennep. (zoete broodjes, toonbank, haasje repje)
boekhandelvangennep.nl/nl/boeken of ga naar FW:Publishing.
Of direct bij Elian Somers natuurlijk.