Waar het het opzetten van groots volksvermaak betreft, is het petje af voor West. Vorig jaar breeduit met Reynolds in de Electriciteitsfabriek, nu een fris theater omgetoverd tot één grote box met inhangend multimediale ondersteuning in de vorm van een internationaal film- en muziekprogramma.
"As a spectator you walk through a kind of giant speaker, through which sound changes in every part of the building. The accompanying videos show snippets of a film project in which the artist collaborates with choreographer Noa Shadur. Filmed in historical sites throughout Warsaw, special dance performances are seen with movements highlighting both the human and the role of the individual in society."
Laatste week – nog tot 16 november. Check programma:
Openingswoorden Marie-José Sondeijker, West.
Marcel van Eeden in de foyer
Je betreedt de installatie, in feite door de subwoofer, alvorens af te dalen naar de voorkant van de box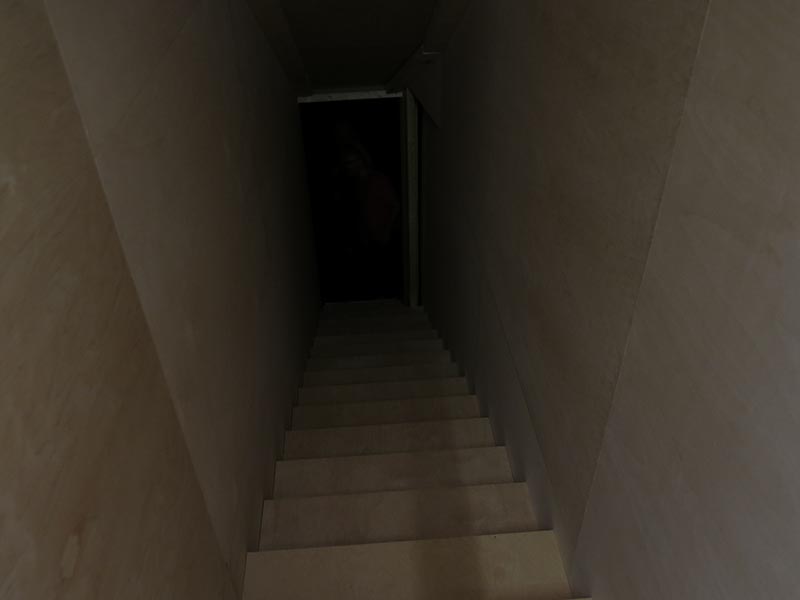 De achterkant van de muur van boxen
De bijbehorende projectie tegenover de boxen. Het geluid lijkt synchroon te gaan met het beeld. De totaalinstallatie van Smolenski dompelt je volledig onder in vooral hele harde diepe bassen.
Met tijdens de opening concerten van Wolf Eyes, Cut Hand en Brutaż, die dankbaar gebruikmaakten van de geluidsmuur.
Laatste week – nog tot 16 november. Check programma: