Bericht uit Amsterdam waar nog tot en met 10 oktober mijn solo expositie Genius Loci bij Mini Galerie op de Kinkerstraat te zien is. Schilderijen, collages en tekeningen die losjes zijn geïnspireerd op de na oorlogse architectuur en stedelijke observaties van Eindhoven en Rotterdam, dé steden bij uitstek voor wederopbouwarchitectuur en bijpassende betonrotromantiek.
(een bericht van Jeroen Erosie)
Genius Loci I en Genius Loci IV – Schulpweg
Linear Logic acryllatex op papier.
Verschillende Untitled Modules, acryllatex op papier.
In dezelfde periode was ik ook in Keulen voor het City Leaks The city that does not exist festival, exposities, lezingen, workshops en enorme muurschilderingen.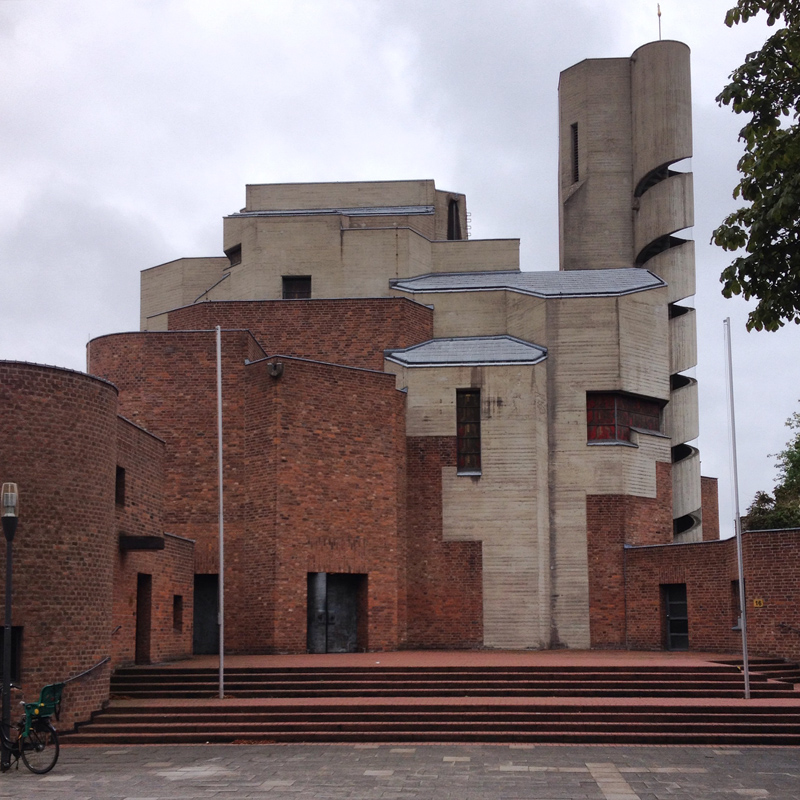 Naast fantastische bouwsels van de Köllner Gottfried Böhm.
In het bakkie..
..bij weer en wind.
En ja..het staat er écht! Prost!