"F: You can go here and download entire copies of books.
M: So you can take the full text of a book and download it, asuming its public domain?
F: That is correct."
Als dat allemaal mogelijk is, dan gaat het internet nog eens groot worden.
youtube.com/watch?v=XluovrUA6Bk
A web page on the internet as a way to attract more readers and more sales
The first commercial link on the internet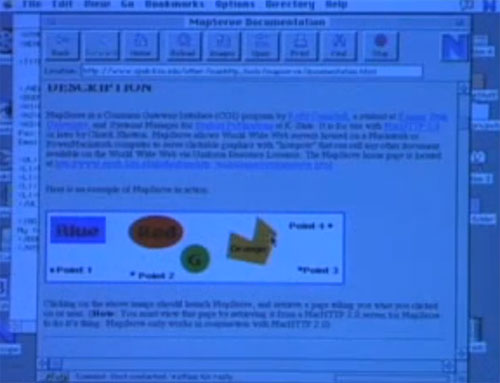 The complexity of programming links can be overwhelming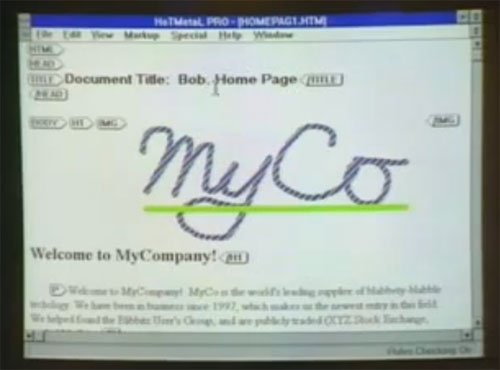 Add a graphic
Kortom 27 minuten leerzaam kijkplezier.